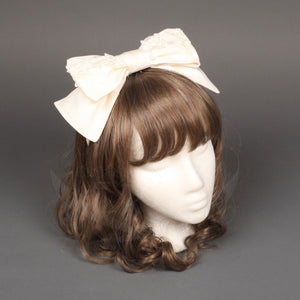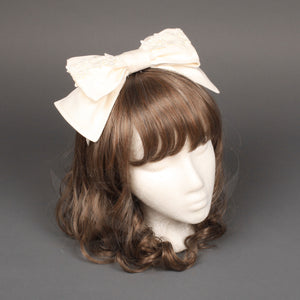 Ergi by Piratessan - Rose Headbow
Twill bow with off white rose trim decoration. Top part of the bow is steel wired for shapely purposes.
Hand made in our Ljungby atelier.
Last chance! This item will not restock!
Materials:
100% cotton twill, synthetic mix lace and fabric covered metal headband.