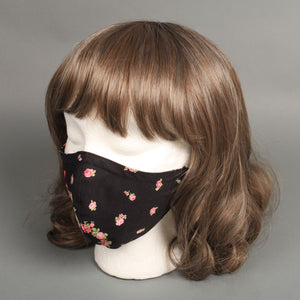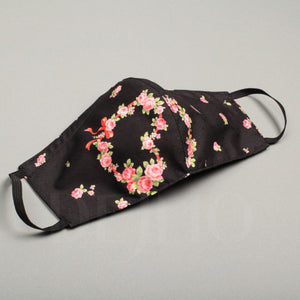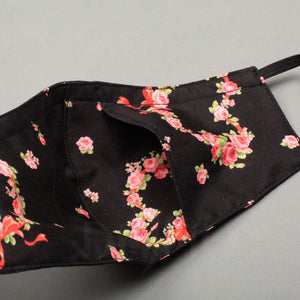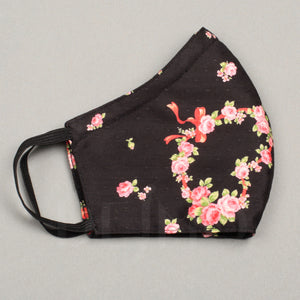 Floral Hearts Face Mask with Pocket
Double layer cotton face mask/dust mask.
Add a filter of your choice or an extra fabric layer in the pocket on the inside. Can be worn without extra filter as well.
Narrow holder for optional nose bridge. (ca 8mm)
Choose between three types:
Elastic around ears
Elastic around head
Ribbon ties (pink polyester satin)

Made in our Ljungby atelier from fabric left over in production. Please allow up to 1 week for manufacturing.
100% cotton fabric, can be machine washed in hot temperatures.

Please note that this is NOT a medical device. Always wash your face mask and disinfect your hands before wearing.