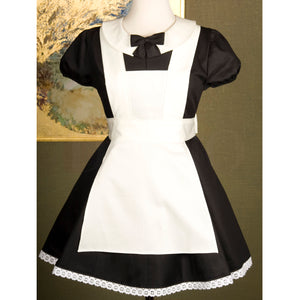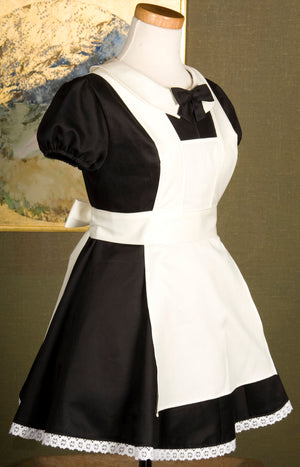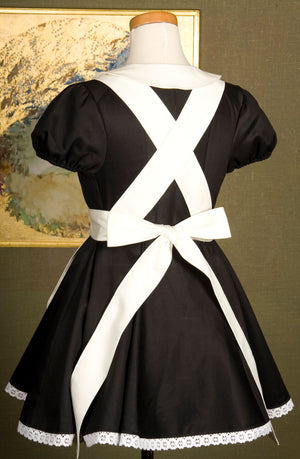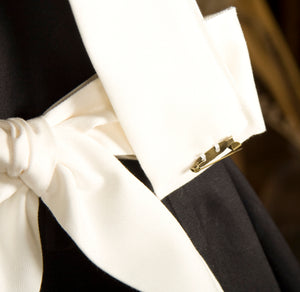 Maid Set
This product is no longer available.

Featured in Cosmopolitan!
This outfit is very much inspired by the plain and elegant dresses of the 1920's-40's combined with classic costume features like the short, wide skirt and the big bow in the back.
Zipper at front behind the apron. Bow is detachable.
Matching headdress included.

Made to order in our Ljungby atelier.
100% cotton
Skirt length: ca 40 cm in size S